Piano lessons by video-conference - real piano lessons online
High quality piano lessons by live-video - is this even possible?
Absolutely! And you'll love it!
For many years a lot of universities have been offering distance-learning and lectures by video online. Even some piano-teachers in the US and Asia followed this innovative teaching-method and successfully teach their piano-students completely independent of location.

In contrast to many online-learning offers, which provide pre-recorded videos as courses, in my lessons we sit "next to each other" live and 1:1. Real piano lessons!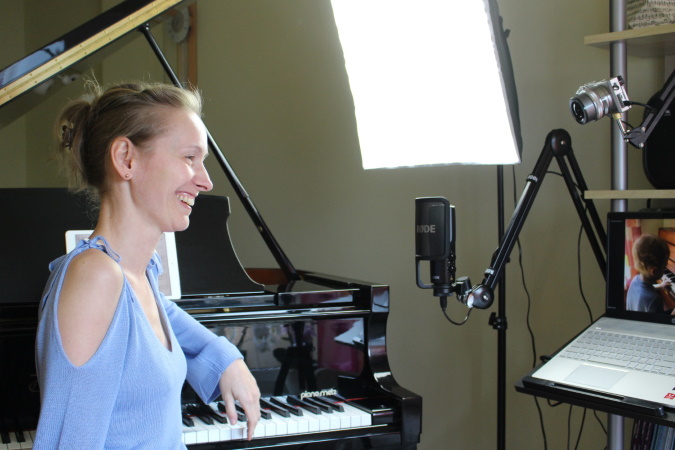 No matter if there's no available transport to the piano school, your home is too far away, full schedule, traffic jams, bad weather or if social distancing is encourage in times of increased infection-risks -
piano-lessons by video-call solve all these problems
.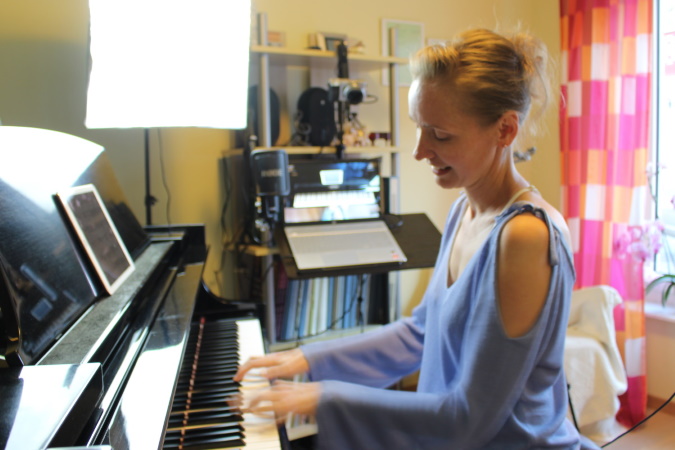 My distance piano-lessons by live-video are suitable for students of all ages, and, as my experience shows, are even well received by students that are used to my classic piano lessons on site at the piano-school.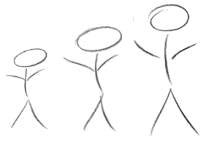 The feeling of spatial distance almost completely disappears after just a few minutes of concentrated work. Students play their own instrument in their familiar surroundings,
waiting times and transport are completely eliminated
.
By this innovative concept I was already successfully able to teach a large number of different students, different ages in almost
all conceivable learning levels
.
* * * Feel free to ask for your free sample-lesson! It's really worth trying this modern form of music-education!
Here's the
contact-form
* * *
scroll to top
Your benefits
✔ High-quality, individual piano-lessons live and 1:1
✔ Worldwide
✔ Piano-lessons in English and in German language
✔ No journey/transport necessary
✔ No waiting time for accompanying people
✔ Time savings
✔ Lessons on your own instrument at the privacy of your home
✔ Regardless of severe weather, black ice, traffic-jams, ...
✔ Safe in times of flu and coronavirus due to social distancing
✔ For all age-groups, for beginners or advanced
✔ Special workshops as preparation to entrance examinations or competitions
✔ Find more about me and my concept of teaching at www.klavierschule-marktbibart.de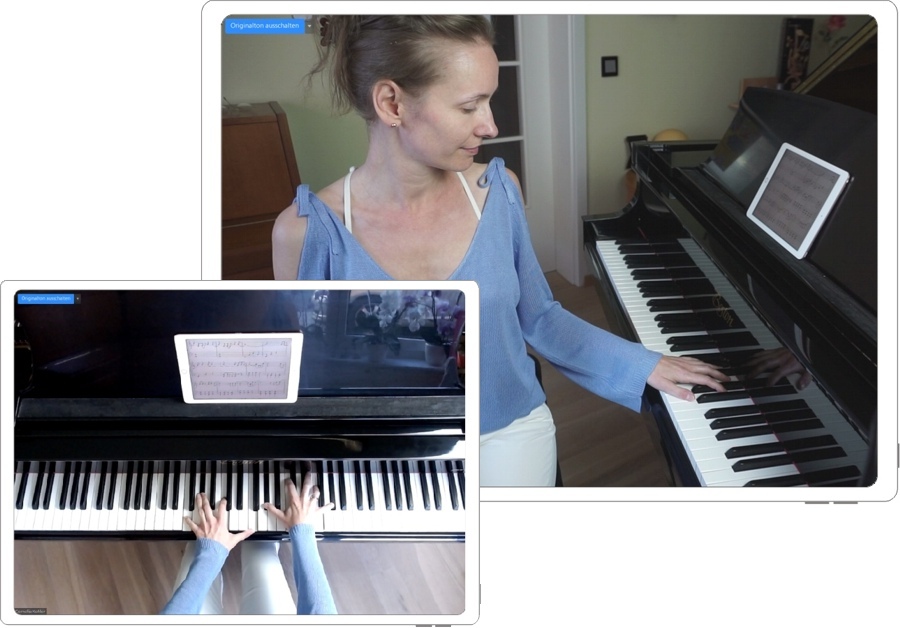 Offering the best possible experience, my classroom is equipped with a special, computer-aided studio-system for live-video piano-lessons.
You can see me and the grand-piano from the side (just like sitting next to me) by a high-definition system-camera (APS-C-sensor) and additionally the keyboard from bird's eye by a second, professional Full-HD-webcam. Important angles can be recorded perfectly and transmitted in real-time.
For the perfect sound I'm using a studio-quality Røde condenser microphone (voice) as well as two matched Røde small-membrane condenser microphones for the sound pickup directly inside the grand piano.
Illuminated by large softbox-studiolighting and transmitted without recognizable latency by high-speed internet (gigabit).
Additionaly, an iPhone 13 Pro with high-res 4K front-camera and stereo-microphone is available, mounted on tripod with a gimbal to easily switch different positions and angles.
scroll to top
Get started
Start your smartphone with any video-call-app
Place your smartphone next to your piano/keyboard
Take my video-call to start your piano-lesson.
And let's go!
Here's the
contact-form
!
scroll to top
Your piano-teacher
I'm Dipl. Musiklehrerin (music-teacher) for piano Cornelia Kohler (member of the German association of musical artists - Tonkünstlerverband - with certificate). At the age of 5 I started playing piano and visiting high-quality piano lessons regularly. I successfully participated at several piano competitions (like "Jugend musiziert") and already taught some stundents in playing piano during my schooldays. After graduating music as main course at the Domspatzen-Gymnasium (high school) in Regensburg, I successfully passed the entrance-examination tests at the Hochschule für Musik Nürnberg-Augsburg and at the Hochschule für Musik Würzburg and participated at several workshops and classes.

Until my diploma examination 2006 I studied music education with chief subject piano at the Hochschule für Musik Nuremberg-Augsburg (university) by Prof. Gabriel Rosenberg and became awarded for extraordinary achievments in the course of studies music education with chief subject piano.

Since then I participate at workshops, like 2010 of world-renowned star-pianist Lang Lang at Berlin Philharmonics and lectures like 2014 with Alfred Brendel.
I feel very honored that in 2018 I received the "Excellent Tutor Award" for my pre-competition preparation and piano lessons from C&W International Music Competition - a Chinese-German music workshop and international competition in partnership with the Hochschule für Musik und Theater Munich.
scroll to top
Contact
Interested? Just contact me to find out more!
We'll talk about different rates (1/2, 3/4 or full hour lesson, weekly or every 2 weeks) and it will be my pleasure to arrange a sample-lesson free of charge at your desired date, where you can get to know my lessons.
scroll to top
Imprint
Dipl. Musiklehrerin Cornelia Kohler
Nürnberger Str. 27, 91477 Markt Bibart, Germany
E-Mail: kontakt@online-piano.de
Phone: +49 177 - 210 5430
More about me and my lessons at www.klavierschule-marktbibart.de
St Nr.: 252/238/70263
Responsible for content according to § 55 Abs. 2 RStV: Cornelia Kohler (address above)